slide
Bye Bye Summer Sale
15% on everything
Code: 5018
slide
Bye Bye Summer Sale
15% on everything
Code: 5018
slide
Bye Bye Summer Sale
15% on everything
Code: 5018
Slide 3
Bye Bye Summer Sale
15% on everything
Code: 5018
Ball dildo and prostate massager
Bye Bye Summer Sale
15% on everything
Code: 5018
diaper pants_demonstration
Bye Bye Summer Sale
15% on everything
Code: 5018
10% discount for new customers
Bye Bye Summer Sale
15% on everything
Code: 5018

Cocoon jumpsuit
Zipper closes to the forehead
Inclusion: When you close the 4-way zipper completely, you are completely encased in rubber and shielded from the environment in this loose-fitting latex suit.
Breathing: Closable hood with or without breathing holes
Extras: With gloves and socks on request
incl. VAT., excl. Shipping costs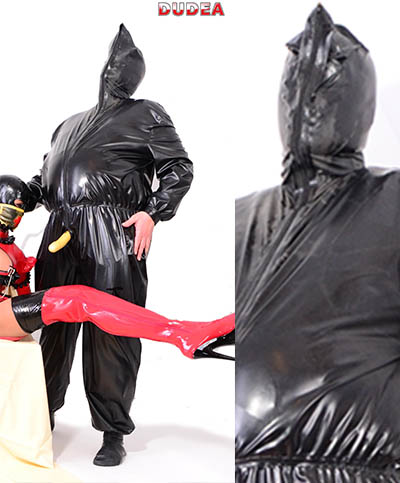 Lust slip
Erection ring in soft DUDEA latex
Penis rings: Different ring sizes
Anal rings: Optionally with solid rubber rings at the back
DUDEA modular system: All DUDEA penis latex sleeves fit the erection ring
incl. VAT., excl. Shipping costs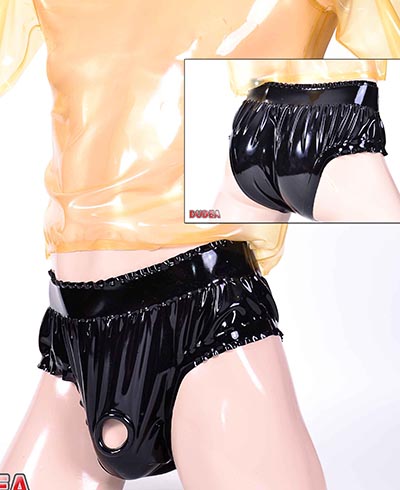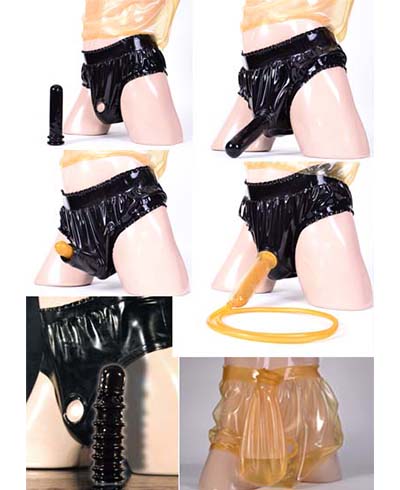 dildo briefs
Optionally different dildos and plugs
For him & her: The DUDEA latex dildo slip is available for him and her. Both vaginal and anal dildos can be attached. For him, the slip can also be equipped with an erection ring.
Please contact us if you would like to have DUDEA latex dildos attached to other items.
dildos: Choose between different solid rubber dildos in lengths of up to 20 cm and 9,5 cm in diameter.
Also available: inflatable dildos, enema dildos and enema plugs.
Color: We manufacture our latex dildos in black, transparent, white and red.
incl. VAT., excl. Shipping costs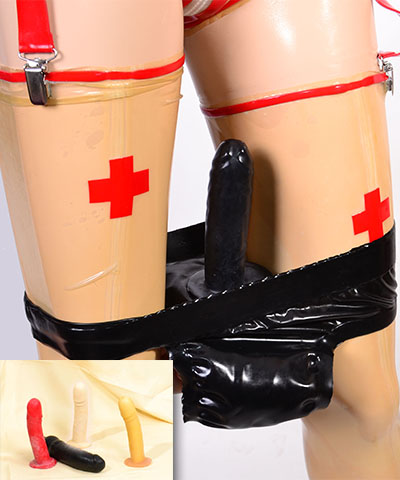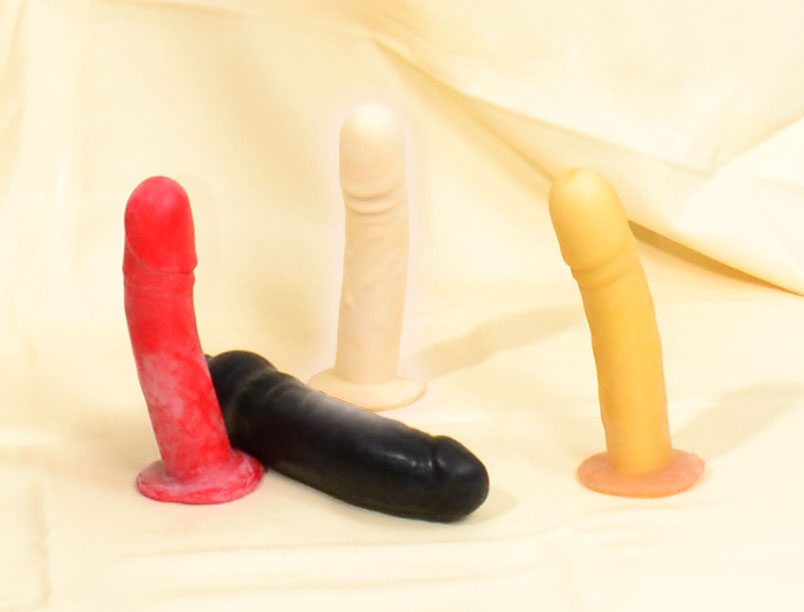 Piss Wix Bubble
This latex bubble absorbs everything
variations: Optionally with a thin ring to hold the testicles in the latex bladder. No matter how heavy you load the bag, it won't slip.
Or with the DUDEA double ring system: the bladder fits every DUDEA pleasure panties.
Suggestion: With the latex-friendly DUDEA "Glide & Play" in the bladder, the joy is even greater
incl. VAT., excl. Shipping costs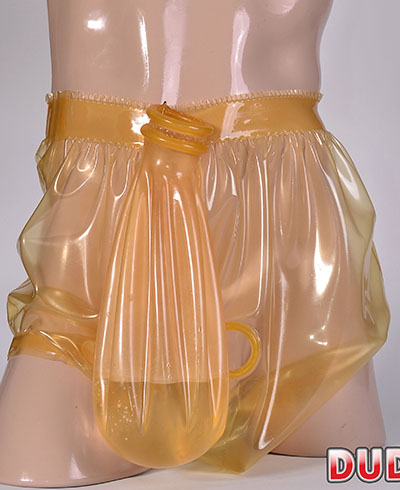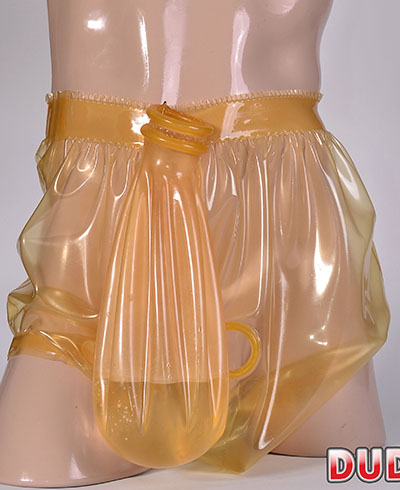 Hot summer set
For the summer: Enjoy the hot summer days with the DUDEA Hot Summer Set. Whether on a deck chair, by the pool, on the beach, or simply as a wash underneath: not only you, but also your surroundings will get even hotter. Guaranteed!
For her and him As usual with DUDEA, all women's items can also be made in men's sizes. The thong in particular offers a lot of space for men due to its blouse-like cut.
incl. VAT., excl. Shipping costs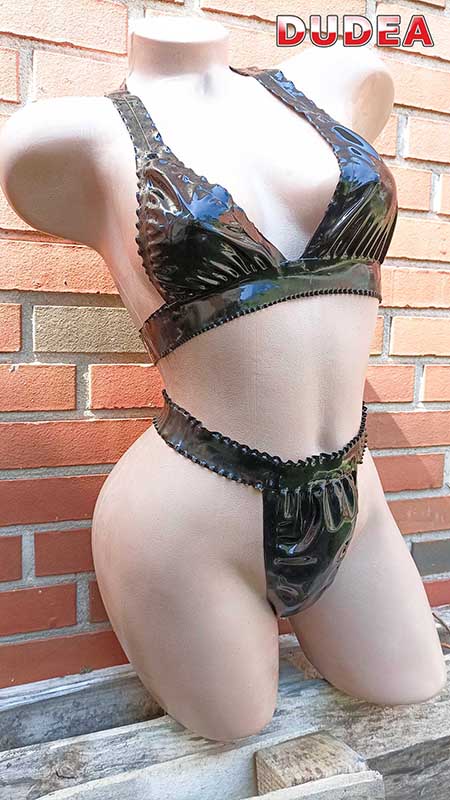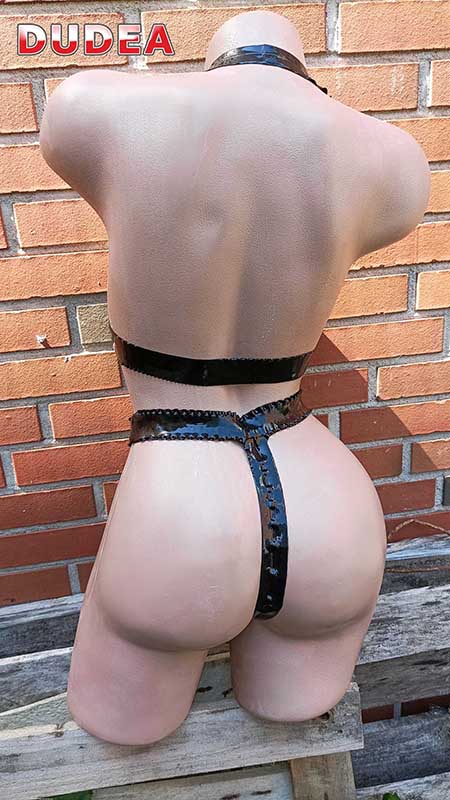 gumu
Pre-configured and freely configurable
Game types: Whether as a man to urinate out of the rubber vagina, integrated vaginal and anal condoms or attached latex piss cartridges, the DUDEA rubber vagina will twist your and his head.
Vagina fits everywhere: Configure your rubber vagina and let it be used on latex articles of your choice, e.g. in latex panties, catsuits or as harness for the DUDEA rubber corsage.
Equipment: We manufacture the DUDEA rubber vagina ourselves from our soft DUDEA natural latex.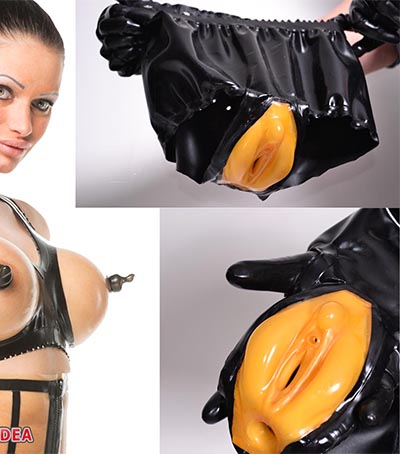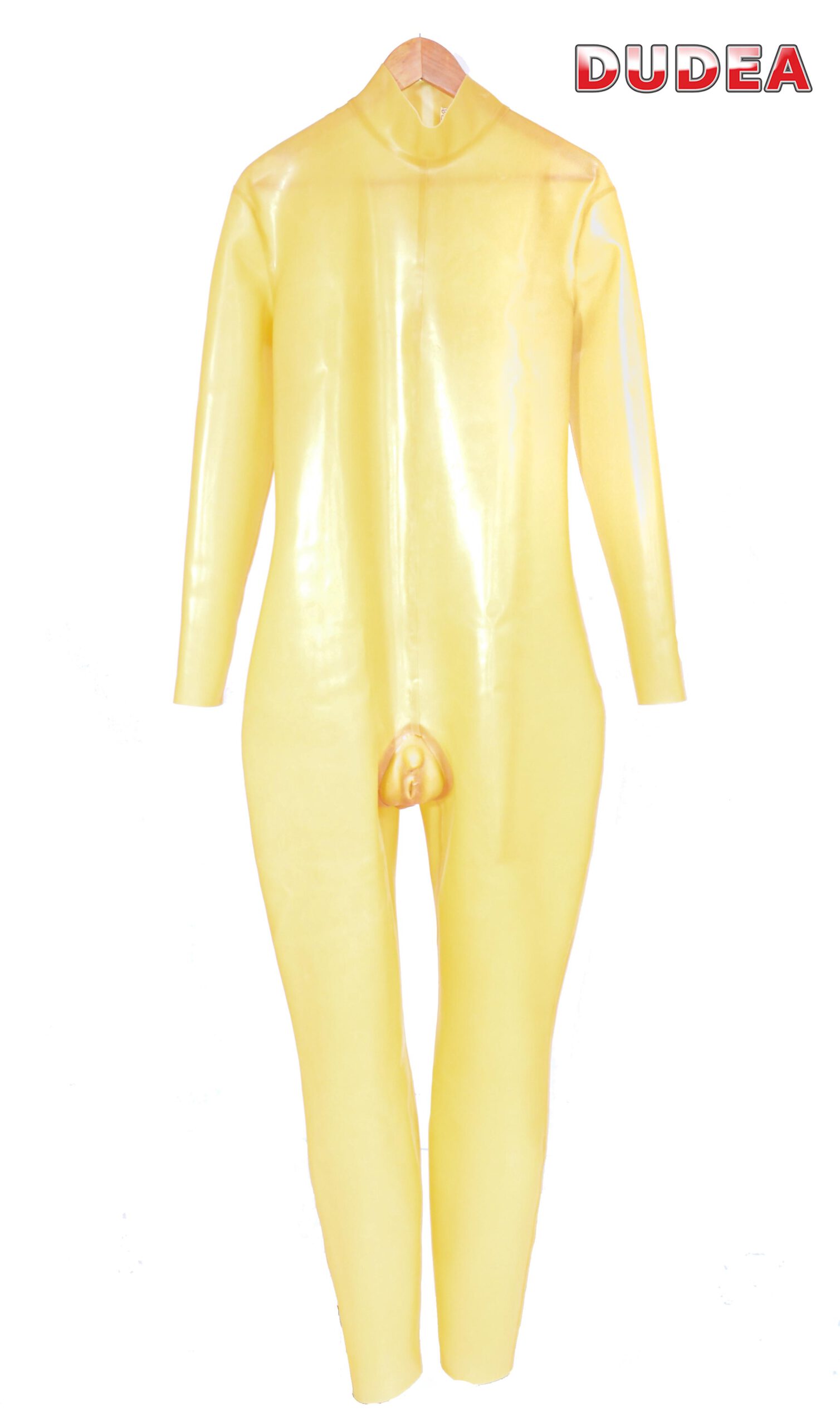 leg bag
Exclusively only from DUDEA
The DUDEA latex urine leg bag is made of 1,0 mm thick natural latex and has a capacity of 800 ml.
variations: Available in different colors.
Can be combined with various items from the DUDEA range.
incl. VAT., excl. Shipping costs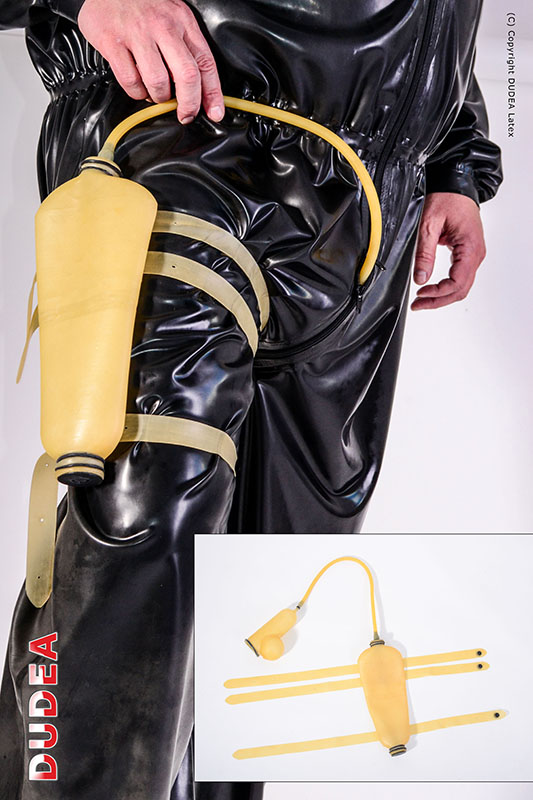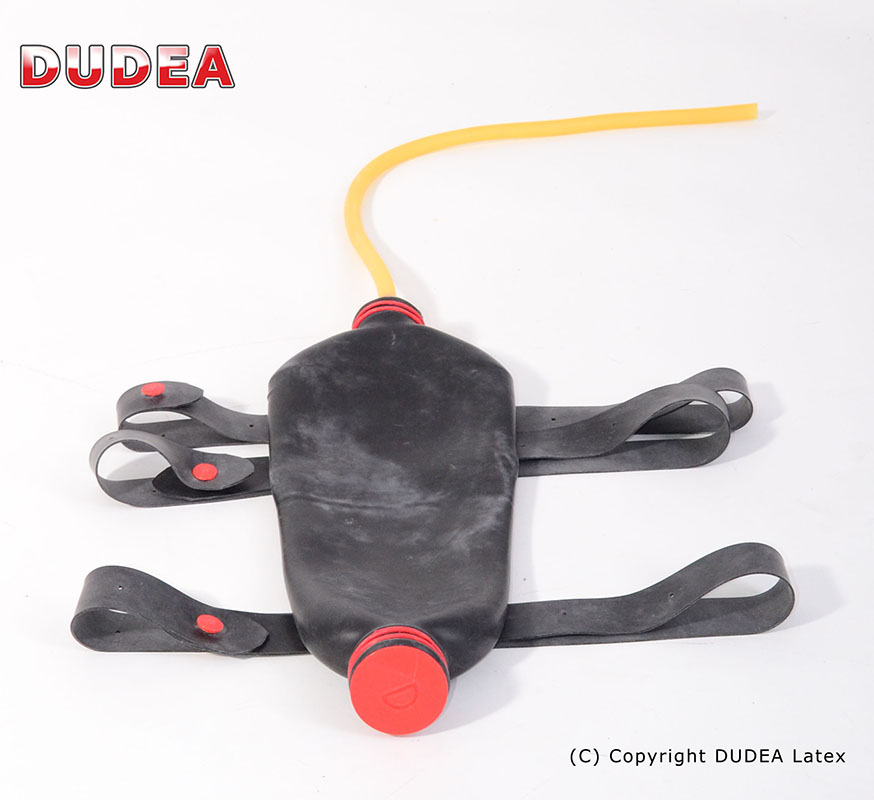 2 generations of latex production
Know what is important when it comes to care
Slide 2
"When I think of Infinite Ideas, I think of two things: professional solutions and outstanding customer support when I need it."
Dear latex underwear and rubber friends,
Welcome to DUDEA, the manufacturer of latex clothing and rubber underwear for eroticism, clinics, adult play, transformation, BDSM as well as latex catsuits and latex toys.
In our online shop you will find latex underwear, latex clothing, latex catsuits, rubber suits, rubber pants, corsets, a wide range of rubber diaper pants as well as rubber washing and GUM TOYS, the latex toy at DUDEAwho your hot and wet rubber fantasies make it a reality. Latex shop Germany
As a family business with a small team, we have been manufacturing latex underwear and rubber clothing in Elmshorn for almost 20 years. If you you more about us If you want to learn more, read more about them DUDEA Chronicle?
If you do not find yourself in our size chart, we will be happy to manufacture your desired item - especially your new catsuit or rubber suit Measure. DUDEA, latex clothing manufacturer Germany.
You can also find DUDEA Latex in selected specialist boutiques, of course you can see our entire range here in our online store.
Do you have any wishes for GUM TOYS or rubber laundry? Simply use our contact form (green envelope on the right-hand side of the screen) and write us a message. We have already supported many a latex lover in fulfilling their rubber fantasies. Whether underwear or transformation, special GUM TOYS, for rubber slaves or BDSM.
By the way: If you would like to place an express order, please note our offer Amazon. If you follow the link, an offered product will open randomly. Feel free to browse there.
And now have fun in our online store wishes you
Your DUDEA team from Elmshorn (near Hamburg)
September 2023